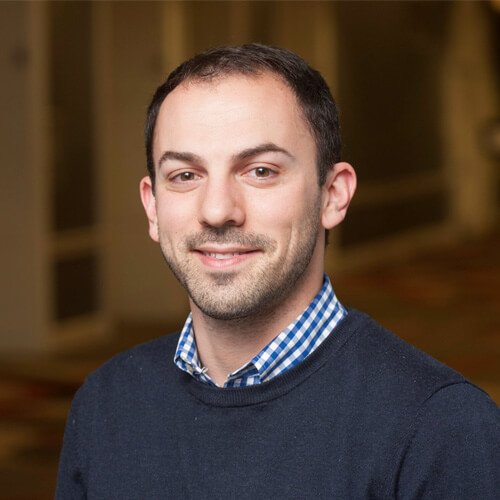 Stephen D. Secules
Assistant Professor, Graduate Program Director
SUCCEED
---
Office: EC 2653
Phone: 305-348-4705
Email: ssecules@fiu.edu
Biography
Stephen Secules uses critical qualitative methods to look at everyday educational settings in engineering and shift them towards equity and inclusion. Stephen founded the Equity, Culture, and Social Justice in Education Division of the American Society for Engineering Education. He also serves on the editorial board of the Journal of Engineering Education and the 2021 edition of the Cambridge Handbook for Engineering Education Research.
Research Interests
Critical, qualitative, discourse analysis, and ethnographic methodologies
Participatory and action research
Equity in everyday educational settings in engineering
Shifting dominant cultural norms that marginalize students
Education
PhD Curriculum and Instruction, University of Maryland (Dissertation co-chairs Ayush Gupta and Andrew Elby)
Master of Science Architectural Acoustics, Rensselaer Polytechnic Institute
Bachelor of Engineering, Dartmouth College
Bachelor of Arts in Engineering Sciences, Dartmouth College
Professional Experience
Visiting Assistant Professor, Purdue University (2018-2019)
Assistant Research Scientist, University of Georgia (2017-2018)
Senior Consultant in Mei Wu Acoustics (2011-2013)
Graduate Consultant Ove Arup & Partners, Ltd. (2008-2010)
Funded Projects
Florida-IT Graduate Attainment Pathways – NSF Award #2130398
Audio for Inclusion: Uncovering Marginalized Student Narratives to Provide Insight to Faculty on the Known Unknowns of Inclusion – NSF Award #2114241
Journal Publications 
Secules, S., Sochacka, N., Huff, J., Walther, J. (in press, 2021). The social construction of professional shame for undergraduate engineering students.
Masta, S., & Secules, S. (2021). When critical ethnography leaves the field and enters the engineering classroom: A scoping review. Studies in Engineering Education, 2(1).
Secules, S., & Mejia, J. (2021). Contextualizing the past to guide the future: situating three critical theoretical frameworks for educational culture. Studies in Engineering Education. Special issue on Theories and Methods in Engineering Education. 1(2), 156–171. http://doi.org/10.21061/see.51
Secules, S., McCall, C., Mejia, J., Masters, A., Beebe, C., Sanchez-Pena, M., & Svyantek, M. (2021). Positionality practices and dimensions of impact on equity research: A collaborative inquiry and call to the community. Journal of Engineering Education. 110(1), 1-25. https://doi.org/10.1002/jee.20377
Berhane, B., Secules, S., Onuma, F. (2020). Learning while Black: Identity formation and social experiences for six undergraduate engineering transfer students. Journal of Women and Minorities in Science and Engineering. 26(2): 93-124. 10.1615/JWomenMinorScienEng.2020024994
Secules, S., Lawson, W., (2019). Description and mixed methods evaluation of a novel hardware-based introductory programming course. Advances in Engineering Education. 7(3): 1-30. https://advances.asee.org/wp-content/uploads/vol07/issue03/Papers/AEE-25-Secules-corrected.pdf
Secules, S. (2019). Making the familiar strange: An ethnographic scholarship of integration contextualizing engineering educational culture as masculine and competitive. Engineering Studies. 11(3): 196-216. https://doi.org/10.1080/19378629.2019.1663200
Secules, S., Gupta, A., & Elby, A. (2018). Supporting the narrative agency of a marginalized engineering student. Journal of Engineering Education. 107(2): 1-33. https://doi.org/10.1002/jee.20201
Secules, S., Gupta, A., & Elby, A., Turpen, C. (2018). Zooming out from the struggling student: The cultural construction of engineering ability in an undergraduate programming class. Journal of Engineering Education. 107(1): 56-86. https://doi.org/10.1002/jee.20191